Shoot your video and get super-modern biofeedback device!


If you have Scenar, Prologue or Enart device or even if you haven't*, but you wish to win the latest development in the field of natural healing and biofeedback therapy – SHOOT YOUR VIDEO!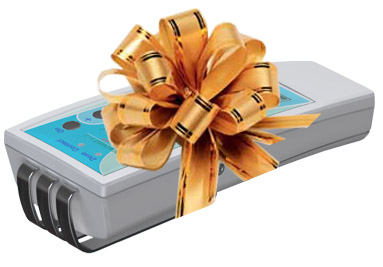 It may be an amateur video recorded on your web-cam or a professional video shot by an operator, a short training course or a little story of your success, it may be a serious or a humorous presentation of your device. You may choose any genre to which you are disposed to.
You may act in it both as a practitioner, and as a patient who recovered, you can involve children and adults and even pets to take part (devices are used successfully in veterinary medicine as well).
The main point is that it should be the video about Scenar devices or treatment with Scenar or Enart, or possibly about the accessories connectable to them (one more idea!)

A winner in this competition will get a prize – super-modern biofeedback device ENART 907.

Hurry up – the contest is from August, 5 to September, 5!

Summary and winner rewarding will be on September, 15.

A quantity of video and the length are not limited. If you take part in the contest with a few videos, votes in favor that you would get for each your video will be summarized.

The video should be in original format of shooting. All video sent to our e-mail will be placed on the channel of contest of CCC INVET on Youtube. Moreover, after it appears on the channel of CCC INVET, to get more votes you will be able to place the link of the video in social media - at your Facebook and Twitter accounts, etc.

Watch out the news on our Twitter and placing of your videos on CCC INVET channel on Youtube.

*For those who have not a biofeedback device yet, you can get it for testing and even have time to take part in the contest. To know about how to rent the super-modern ENART biofeedback devices just send your request to invet@invet.net with subject "For rent" and we will send you all the information.