July 14, 2015

Novices often ask us: "How I can master the art of self-healing?" (without a trip to Tibet!)

And those who have tried various practices ask the question, "Oriental methods sometimes do not work in the West. Why so?"

Let us examine this question in more detail.

What is the difference between Chinese, Americans or Europeans?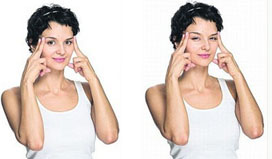 The color of skin? The shape of eyes?

Perhaps in brain volume or different capacity for work?

The bad news is: we are all men, prone to error, both in the statement of questions,
and in searching for answers.

It is no news at all: our organism is wiser than we, and it knows exactly what it needs.

And the good news: you may immediately use your Scenar, Enart or Cosmodic for easy mastering of the oriental art of healing.

There are many advantages:

The body will quite simply show the place and the time of treatment to the device.
Where, and how long to treat will be definitely show.

Those used acupuncture in their practice can dispense with needles, making the procedure more pleasant and your practice more effective.

How to become an expert in Chinese Medicine for Scenar and ENART users and practitioners?

A new article with a video is now available.