January 4, 2016


UPGRADE, EXCHANGE, MODERNIZATION, PURCHASE
- New opportunities of New 2016

Due to a big agiotage round "ENART vs iPhone" move and modernization, declared by Invet, to ultramodern 2016 ENART devices, we received a lot of messages and emails.

Therefore we explain in detail what's going on, in order to you not to scrolling blindness in flow of information.

So, that you will be in your element and can take to incredible capabilities.

We started in 2015 and now in 2016 your opportunities are even increased.


1st opportunity

New! MODERNIZATION to the 2016 version of ENART 907 and 911 devices beginning from 2010 release year

We made the decision for those clients who are not able to send us the device in December – to extend the term of offer.

This is absolutely FREE until 20 January 2016 .


2nd opportunity

EXCHANGE of all other biofeedback devices to the new ENART 911 and 907 of 2016 version

This New 2016 Year we can offer our clients Exchange of their old biofeedback devices for absolutely new ones (18 months of warranty including).

For users of other biofeedback devices: you can exchange your devices to 2016 version ENART 911 and 907 with 20% discount!

But only before 20 January 2016 .


3rd opportunity

UPGRADE of ENART 907 and 911 Home devices to Semi-professional devices, and Semi-professional to professional level

Such opportunity is given only by CCC INVET and exclusively for users of ENART 907 and 911 devices.

Upgrade - is a receiving actually new device. So, instead of Home device you receive the professional, and instead of Semi-professional you receive Professional device.

You can make the upgrade of your ENART 907-L0 Home device to the Semi-professional 907-L1 or even to the Professional 907-L2.

As for owners of Semi-professional ENART 911-L1 - they can take possession of Super-Professional ENART 911-L2 device.

It is an essential expansion of your opportunities and opportunities of your devices.

Thus, in 907-L2 device in contradistinction from ENART 907-L1 instead of 8 modes there are 16 modes.

And in 911-L2 device in contradistinction from ENART 911-L1 instead of 6 modes there are 18 modes, and also special functions which you will not find in any other biofeedback device on the market.

Unbelievable chance: it's not necessarily to buy the second unit – you can transform your device to any level - Semi-Professional or Professional.

You don't even need to send it to us.

You will get a code from us which should be entered into the program and your device will become ten times better and more effective.

The cost of this upgrade - is the difference in price between your device and the device of a higher level.

And only in January 2016 with 20% discount
(before 20, Jan)


4th opportunity

PURCHASE . If you don't have ENART 907 or 911 device, and for a long time you wanted to buy it, in January – your dreams come true

Many users confirm that ENART - it's a device for those whose goal is to buy a maximally effective device for the minimal price.

Add for this the fact that till January 20 this can be done with a 10% discount

By purchasing ENART devices you buy a super-modern device and getting the upgrade and modernization of your devices with no need for buying a new one every time.

So, now you know, why "ENART vs iPhone".

It is one time action and it's time to act.

To take advantage of this fabulous opportunities - you need to place your order
before 20 January, 2016 .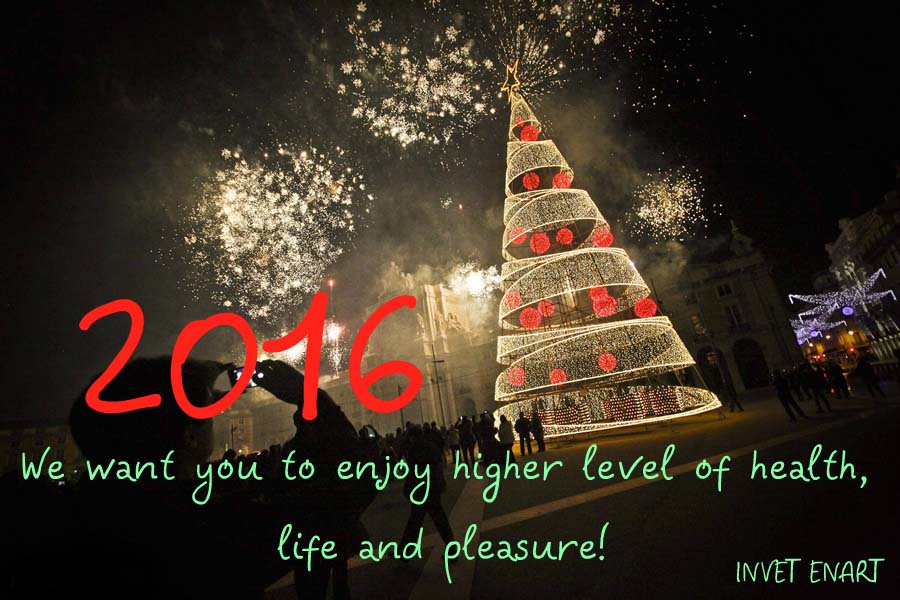 Always yours,

Sergiy Solomko
and Customer Support Team CCC INVET